Outputs
The outputs are the link between the canvas and the video display.
If you have multiple outputs, you may be interested by the soft-edge, used to create a continuous image from multiple video projectors : Soft-edge .
Output Setup
To manage outputs, open the Output panel (shortcut : ⌘ ;).
If you want more than one output for your canvas, set your layout as desired. Learn more about setting up a canvas : Canvas .
Once done, focus only on the interface outputs area :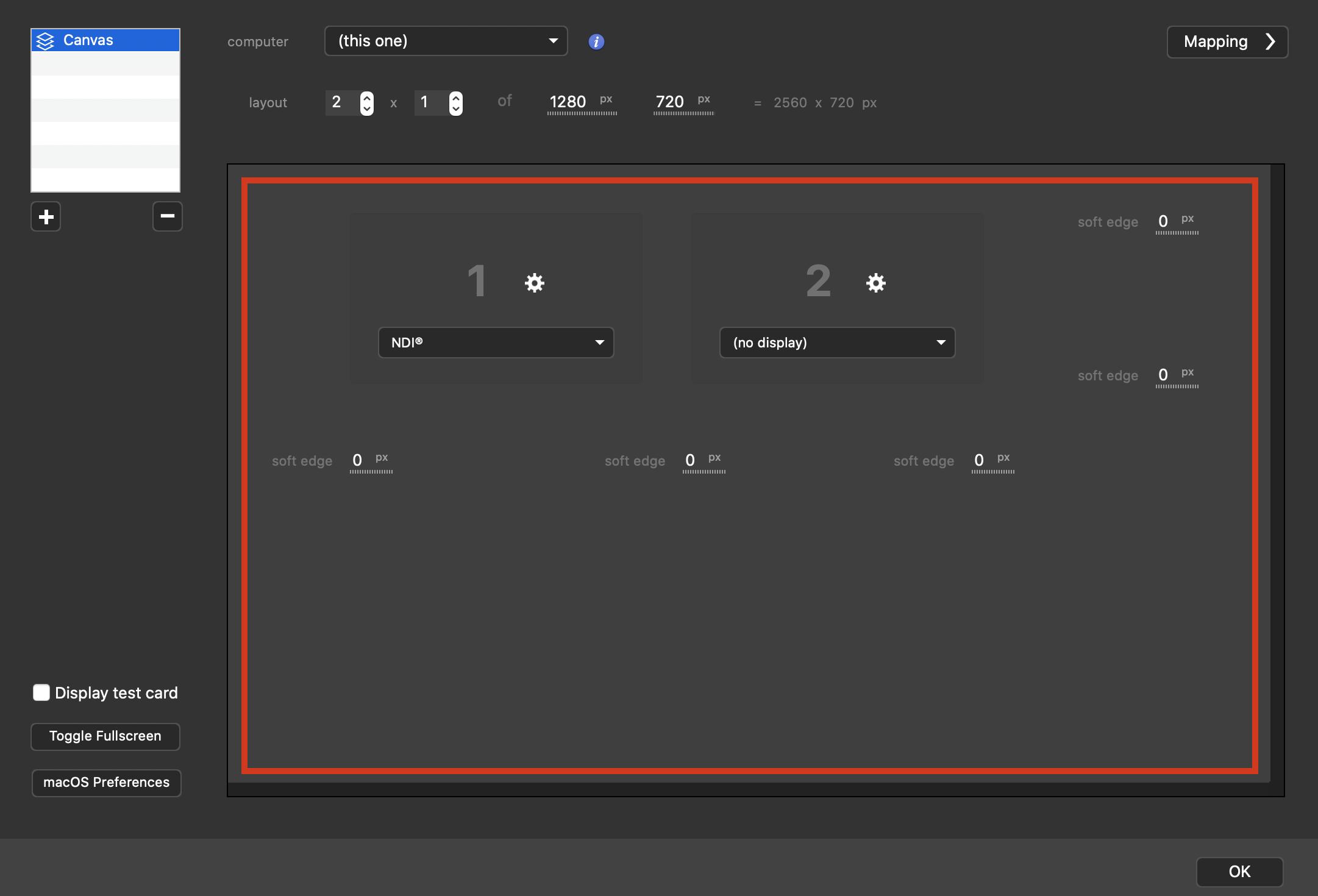 Output options
They are available for each output. Click on the gear to see open them :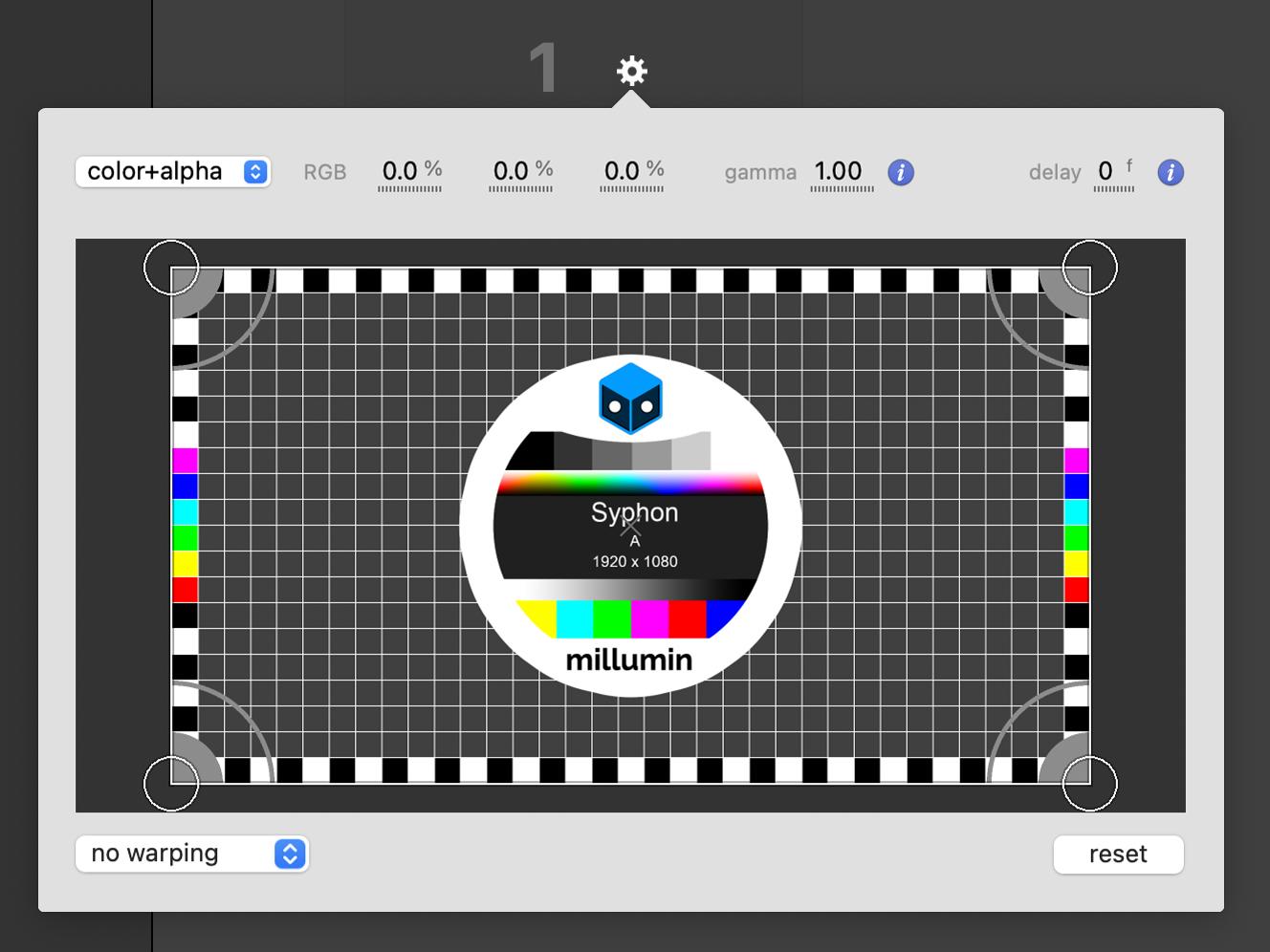 More info about these options can be found in this article : Mapping
Displays
There are different kinds of displays, please read the next sections to learn about their differences.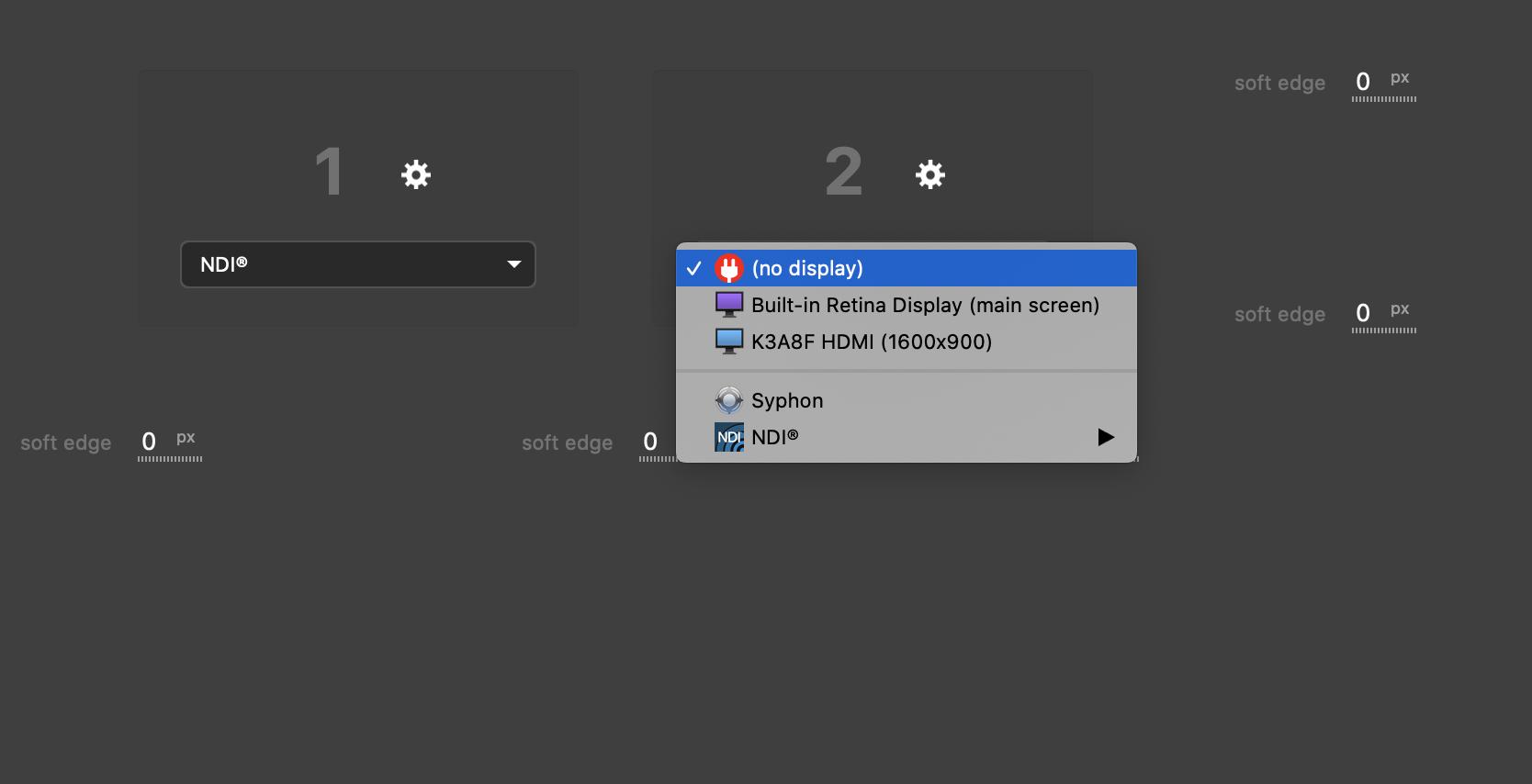 External Displays
The displays recognized by your computer are listed first. These are exactly the same displays listed in macOS System Preferences / Displays, such as HDMI monitors, videoprojectors, LED screens or image-processors.
Especially the main screen is clearly identified, so you do not select it by mistake. By default, the second display is selected.
Please note that you can press CMD+F to exit fullscreen (so there is no output any more).
Blackmagic Card
Millumin is supporting Intensity, UltraStudio and Decklink families as output cards.
While this kind of output works in a similar way as external displays, you need to choose its output format in a submenu :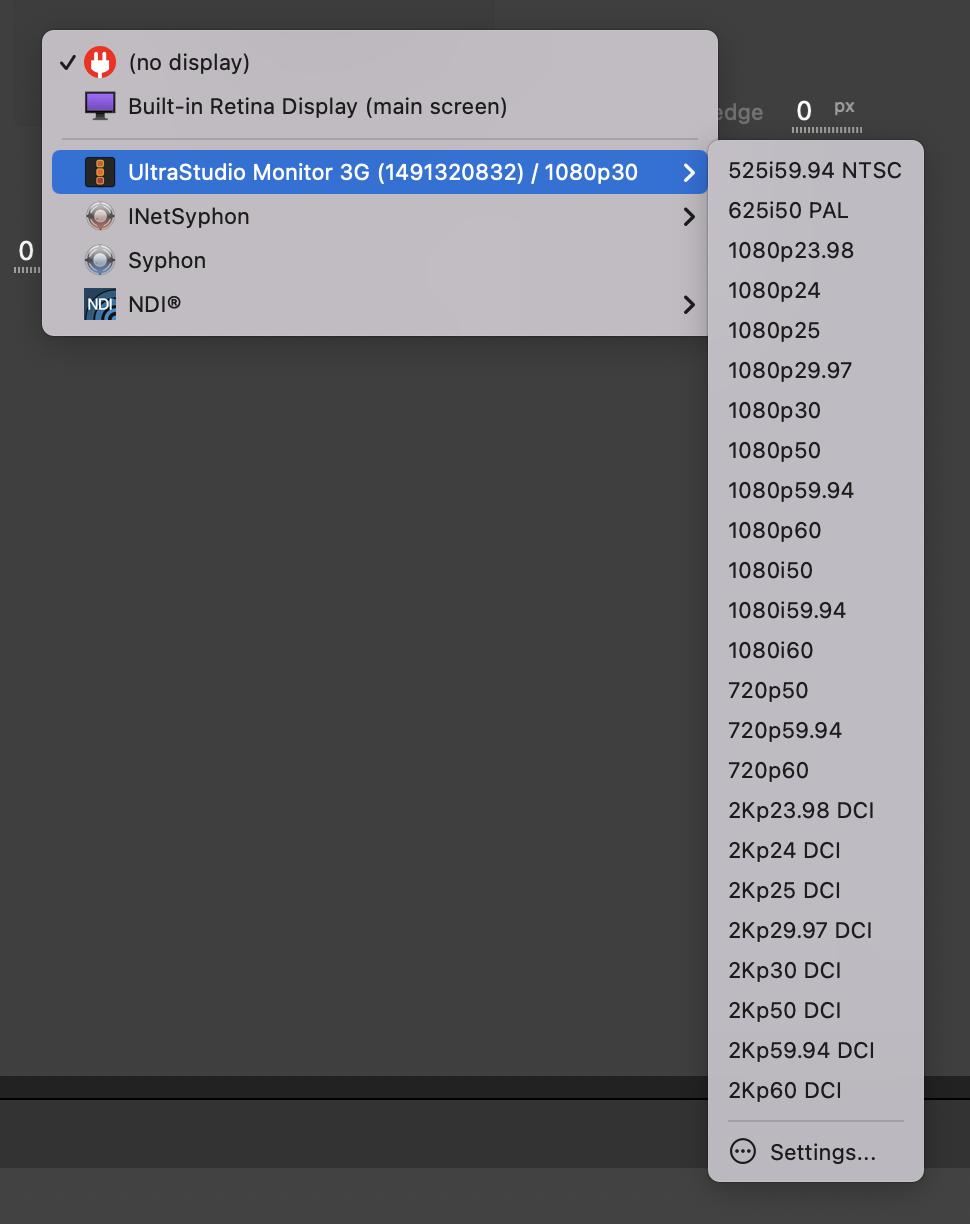 By default, Millumin uses the YUV pixel-format to send the data to the Blackmagic card, but in some situation, you may want to prefer a full RGB pixel-format. Click on the settings item to activate this, as well as setting the keyer of your device if any :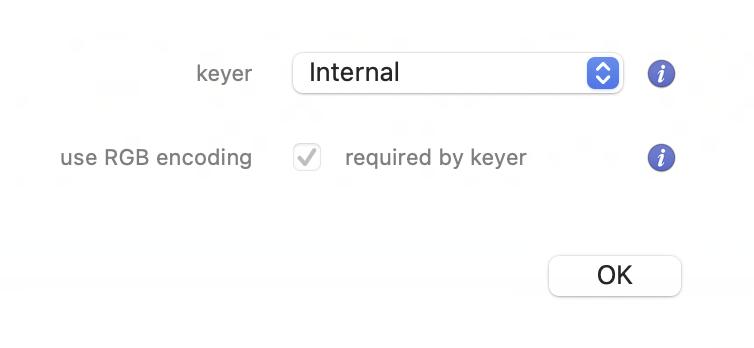 Syphon
Millumin supports the Syphon technology. It allows Millumin to send its frame to another application supporting Syphon.
Such a stream is preserving the transparency, and the server will be named Millumin4 - #CanvasName #OutputNumber in other applications.
NDI
NDI format
When your mouse is over NDI, a submenu opens to choose the mode :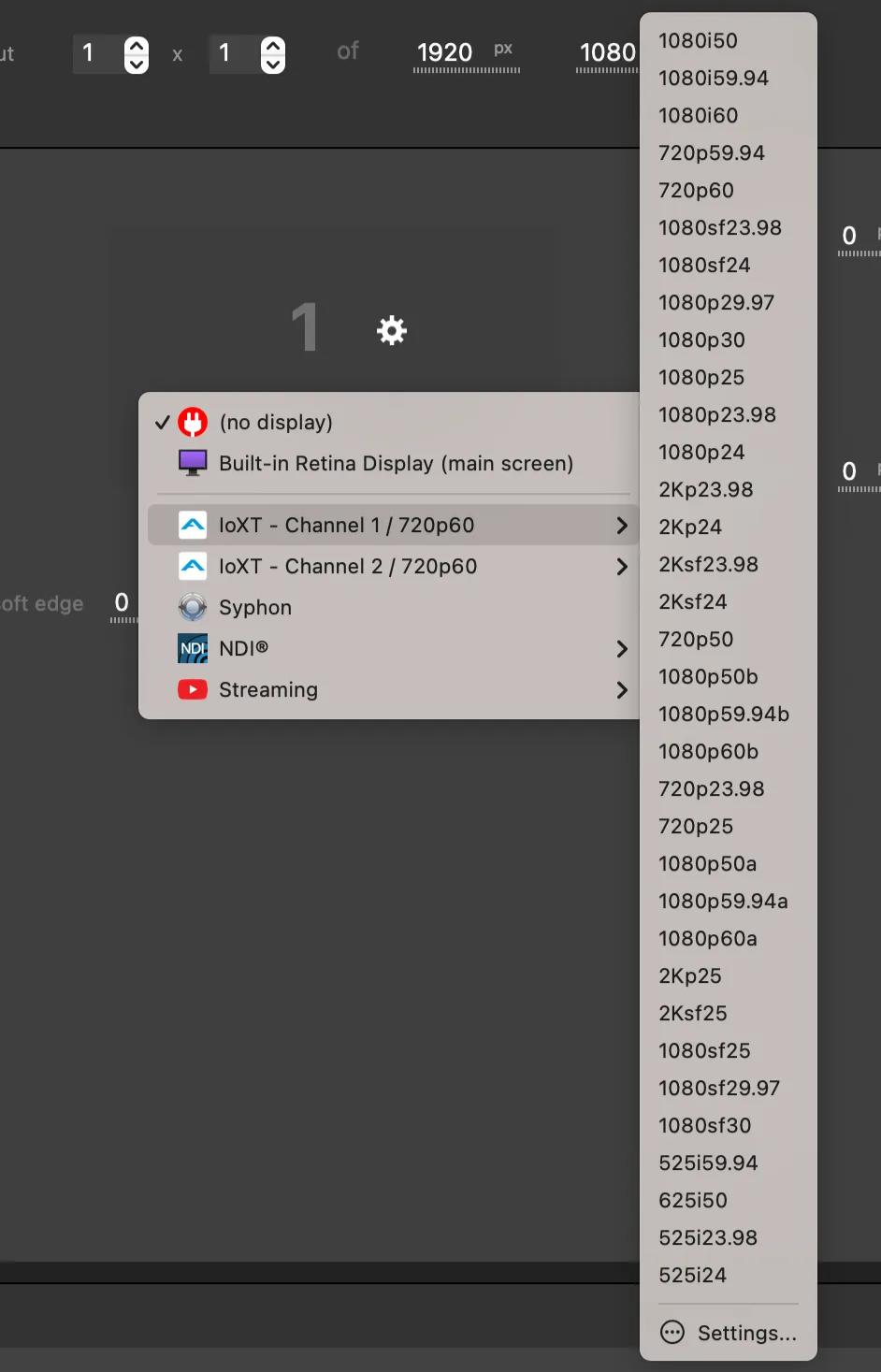 By default, use the without alpha mode, unless you need alpha, so in this case choose with alpha mode.
NDI audio
The settings item to open settings for audio (these settings are shared for all NDI servers) :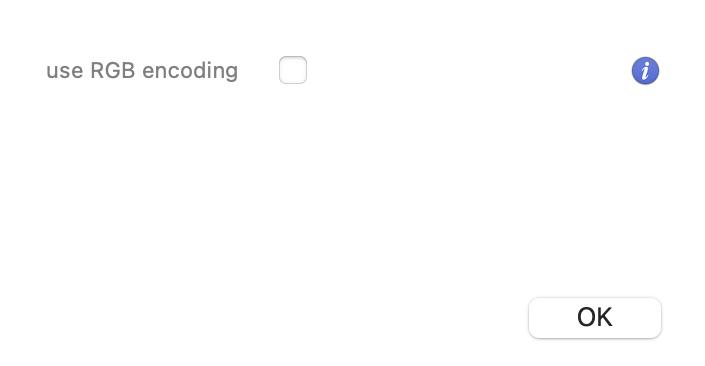 send audio
Should the NDI server send audio or not.
volume
NDI audio volume.
You can monitor NDI audio in the interface.


Your browser does not support the video tag.
preview volume
Volume to play on default audio output (for preview purposes).
NDI server
The NDI server is named CanvasName #OutputNumber in other application.
⚠️ Please note that INetSyphon is deprecated. Use NDI instead.
Streaming
Millumin supports the RTMP protocol, you can now output to a steaming platform directly, such as Youtube or Twitch.
Select this kind of output from the Output popup and setup a preset to send the feed to the right platform :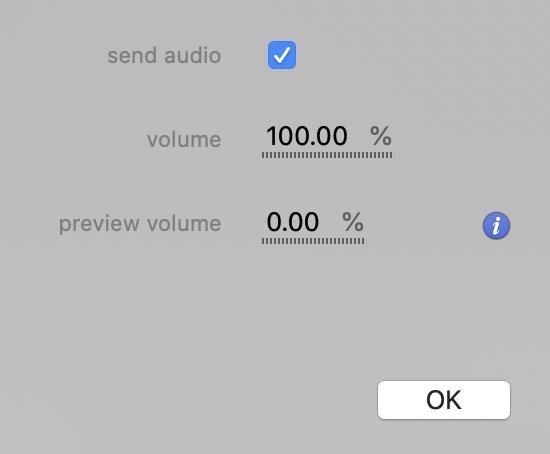 Then a button open monitor will appear next to your canvas in the workspace :
Indeed, this monitor will help you to check that your feed is correctly sent to the streaming platform :